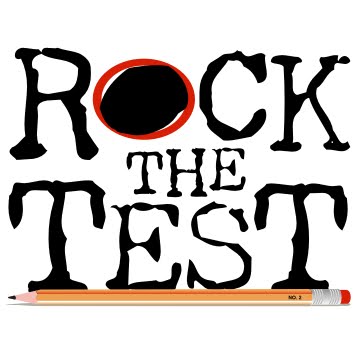 Don't worry, no pop test here. Trust and believe, I would not blog to give you readers an exam. But life surely gives us tests. Lots of tests. You have either survived a test, are about to enter a test, or will enter a test down the road. It is inevitable but manageable in God's eyes.
Consider it pure joy, my brothers and sisters, whenever you face trials of many kinds, because you know that the testing of your faith produces perseverance. Let perseverance finish its work so that you may be mature and complete, not lacking anything. If any of you lacks wisdom, you should ask God, who gives generously to all without finding fault, and it will be given to you. But when you ask, you must believe and not doubt, because the one who doubts is like a wave of the sea, blown and tossed by the wind. That person should not expect to receive anything from the Lord. Such a person is double-minded and unstable in all they do. Blessed is the one who perseveres under trial because, having stood the test, that person will receive the crown of life that the Lord has promised to those who love him.-James 1:1-8,12
In my favorite book of the Bible, James, he is writing a letter to the scattered tribes of believers. They are being persecuted for their faith and it seems helpless. The tests are actively crumbling and discouraging these early Christians. But, James chooses to encourage and strengthen them with how the testing is not for pain but for growth.
Trouble does not last forever but you cannot fight with your own strength. God's strength and power covers the multitudes of trials, pains, hurts, and disappointments. Perseverance comes from daily wisdom and walking with the Lord.
I wish I could say you get instant answers and be fine but it's not. It takes the faith where you cannot see but believe. Faith is the assurance of things hoped for, the conviction of things not seen.-Hebrews 11:1. The reality is that faith is relying on something greater than the physical. In James, it says to believe and not doubt because you will be susceptible to the worldly chaos of life.
Jesus was tested but he followed God's wisdom in His Word. It is about staying in Scripture and knowing the truth of your struggle is NOT in vain but for a great purpose.
I am in a season of the in-between. I have experienced two steps forward and ten steps back in repetition…constantly. Even in the setbacks, I always have to remind myself that the struggle is greater than feeling defeat and hopelessness. I do believe my miracle and blessings will come TENFOLD. God has not brought me this far to leave me. I have survived and endured through so much. And the Enemy has not taken me out. I am still the Daughter of A King. And in the great words of Jacob, I will not let go until you bless me. (Genesis 32:26) The Enemy is working hard because something greater is on the horizon. I have seen God use my tests for someone else down the line. I have been able to pour into others. I would not have had the ability had I not gone through what I went through.
Conquering the test of life is ALWAYS beyond the visible. God is in the inner-working. He knows the grand scheme of your struggle. It is to prune and to shape your character. I will say again, nothing is in vain.
Do not give up. Keep going. You will pass the test and conquer.
Blissfully,
Bianca