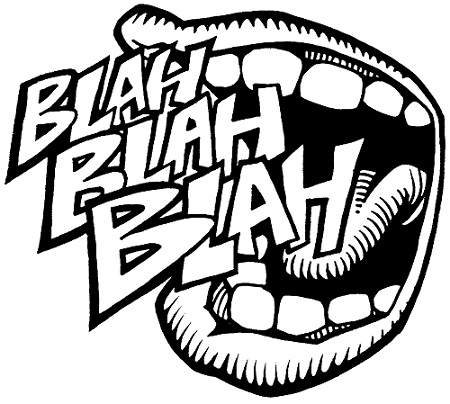 Watch what you say and how you say it.
You can't burn your pipe on both ends and expect respect for one side and not be criticized for the other side.
These days, there are some people who have really confused me. I don't know which person to believe.
For Christians, the world is watching our words. Believe that. That does not mean we cannot stand on our Biblical values. The Bible says to stand firm and let nothing move us as long as God is the center of what we believe.
Just filter what you say. I don't always post what is on my mind. I think about my audience. I think about if what I am saying is uplifting, edifying, or encouraging. Am I saying words for my own self-benefit and ego or for others? Does what I say reflect Jesus or reflect my own pride and ego?
Yes, no one is perfect. I mess up. I am preaching to myself. I have watch my mouth too. 
The best thing I can do and you can do is: If you have nothing nice to say, don't say anything. Think before you post. Check your sources. 
This is not Bianca's words. Read what God says about my words and your words.
The words of the reckless pierce like swords, but the tongue of the wise brings healing. Anxiety weighs down the heart, but a kind word cheers it up.- Proverbs 12:18, 25
A gentle answer turns away wrath, but a harsh word stirs up anger. The soothing tongue is a tree of life, but a perverse tongue crushes the spirit.-Proverbs 15:1, 4
Gracious words are a honeycomb, sweet to the soul and healing to the bones.- Proverbs 16: 24
Death and life are in the power of the tongue, and those who love it will eat its fruits.-Proverbs 18:21
 Do not let any unwholesome talk come out of your mouths, but only what is helpful for building others up according to their needs, that it may benefit those who listen.-Ephesians 4:29
Be wise in the way you act toward outsiders; make the most of every opportunity. 6 Let your conversation be always full of grace, seasoned with salt, so that you may know how to answer everyone.-Colossians 4:5-6
 But in your hearts revere Christ as Lord. Always be prepared to give an answer to everyone who asks you to give the reason for the hope that you have. But do this with gentleness and respect,  keeping a clear conscience, so that those who speak maliciously against your good behavior in Christ may be ashamed of their slander.- 1 Peter 3:15-16
So remember to watch your mouth, please.
Blissfully,
Bianca